Brean Down is a headland between Burnham on sea and Weston super mare the earliest evidence for settlement in the area goes back to the Bronze Age and at the far end of it are the remains of a fort that was built in the 1860s as part of the coastal defences.
The fort is not one of the easiest places to visit, it's a long walk along the downs to reach it, but before that you have to get up onto the down.  There's two routes, the first is a very long and steep stairway, the second route along the service road is easier than the stairs but adds quite a distance to the journey.
Once you have got up onto the down (why is it that you always go up onto downs?) the views along Brean sands on one side and Weston super mare on the other are well worth it.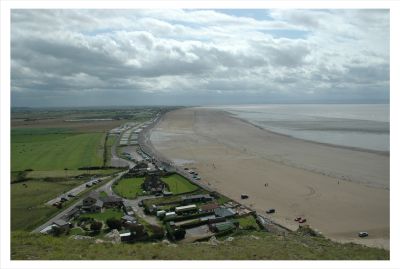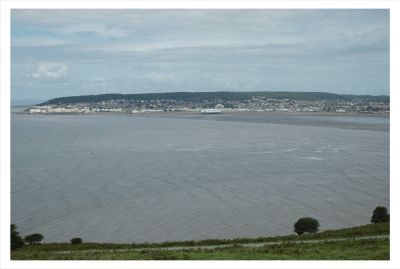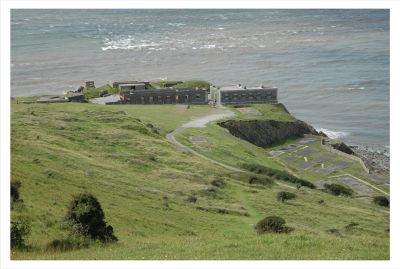 Once you reach the fort the entrance is across a bridge over a moat. Some of the fort's buildings like the officers quarters and barrack block survive as do the gun emplacements.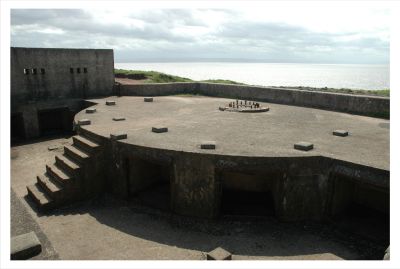 The fort was originally armed with seven 7 inch guns in three gun positions although the fort never saw any action apart from gunnery practise.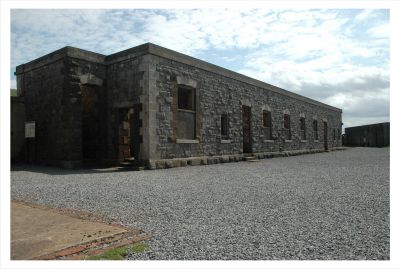 The fort's operational life came to a sudden and dramatic end on the 6th of July 1900 when a soldier named Gunner Haines fired his rifle down the ventilation shaft of no 3 magazine.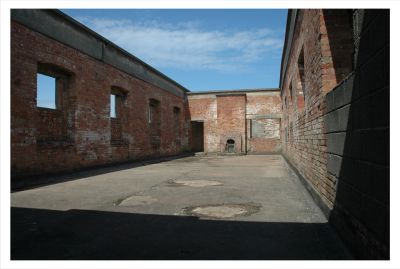 The magazine at the time contained three tons of gunpowder and the resultant huge explosion caused massive damage to the fort.  Gunner Haines did not, of course, survive to explain his action.
The fort was closed down shortly after this event.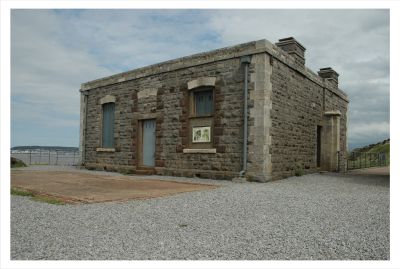 From 1905 to 1939 there was a cafe at the fort, but with the start of WW2 the fort was rearmed with two 6 inch naval guns and searchlight batteries and was used as a testing site for secret weapons.  The foundations of the WW2 barracks can be seen outside the fort.
During the 1980s and 90s the original buildings were renovated and made safe so that people could visit the fort in safety.  The fort is now in the care of the National Trust.
More pictures of my visit to the fort can be found here