Roll up, roll up, the circus has come to town, it's the greatest show on earth!
Within this fantastic ring you will see the world's strongest man lifting incredibly heavy things, witness the death defying high wire and trapeze artists as they fly through the air, see the wild animals, marvel at the human cannonball and of course laugh at the madcap antics of the clowns.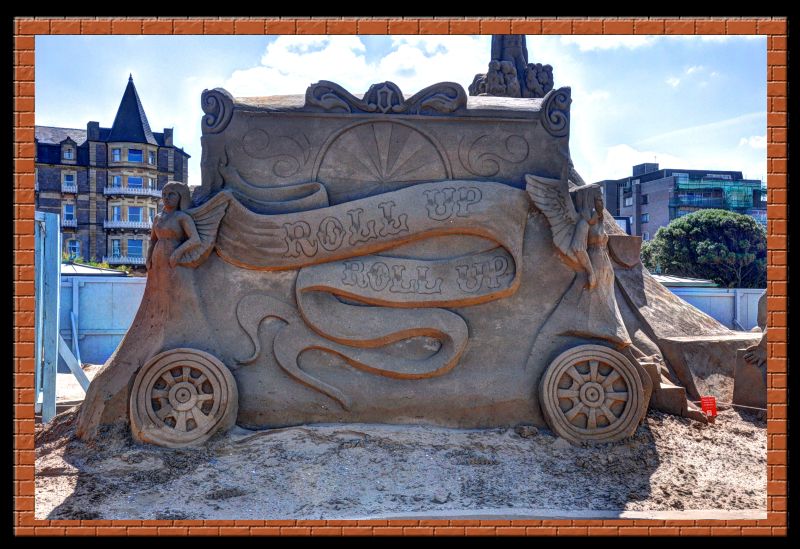 So step right up because you won't see this collection of amazing circus acts anywhere else on Earth.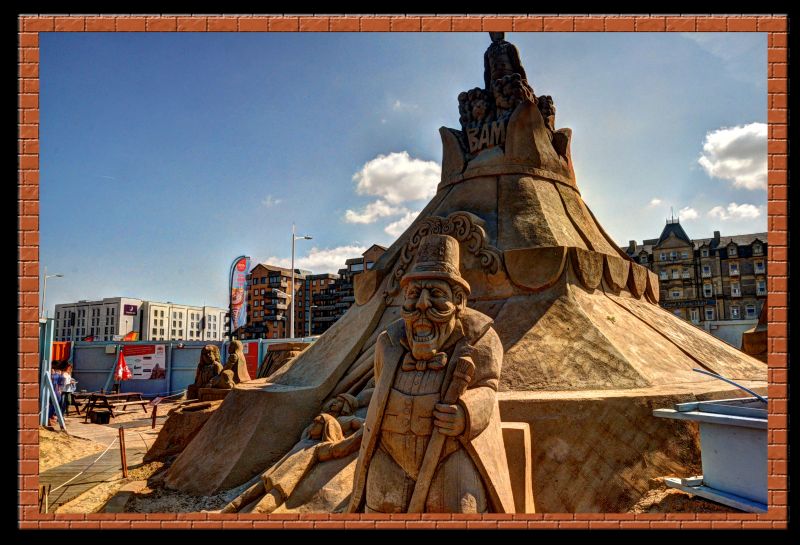 The circus Ringmaster has a magnificent vocabulary to exaggerate and enhance the expectations of visitors to the circus, but one of his claims above is not an exaggeration, you really won't see this collection of circus acts anywhere else in the world.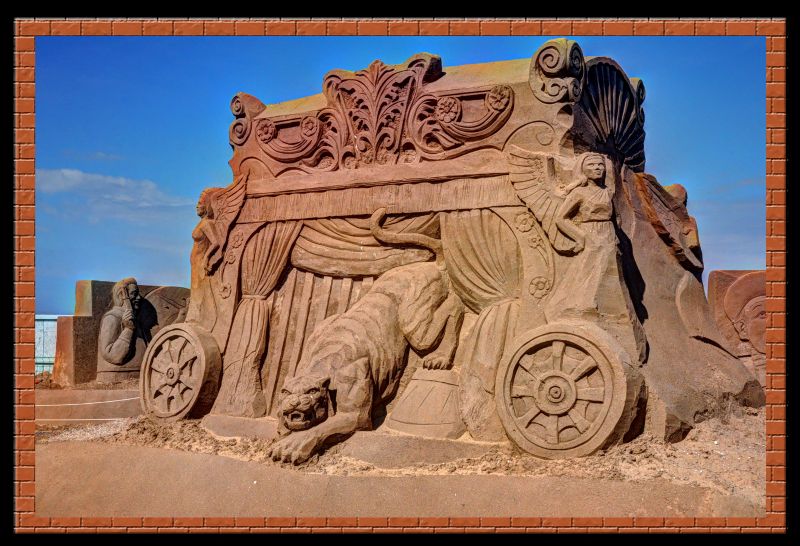 Welcome to the Weston Super Mare Sand Sculpture Festival 2018. This year's theme, as if you haven't already guessed, is the Circus. Every participant in this Circus is unique, it was created just for this performance it has never appeared anywhere else, and neither will it appear anywhere else.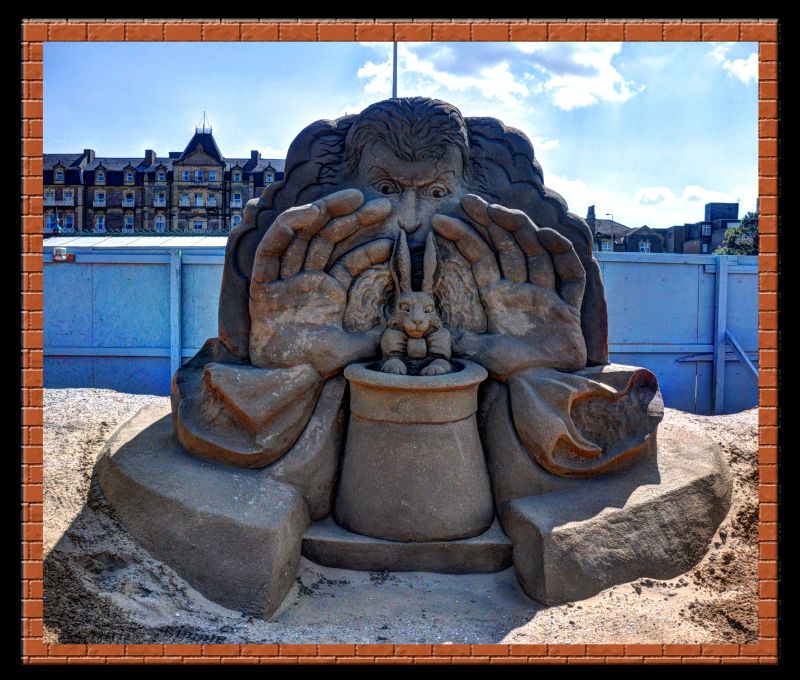 Sand sculpture is the practise of carving fantastic works of art out of nothing more than damp sand, this is building sand castles on a heroic scale. But why do it on the beach at Weston Super Mare? The answer lies in the type of sand found at Weston which is a very sharp edged sand that enables it to lock together this property allows the artists to create finely detailed carvings.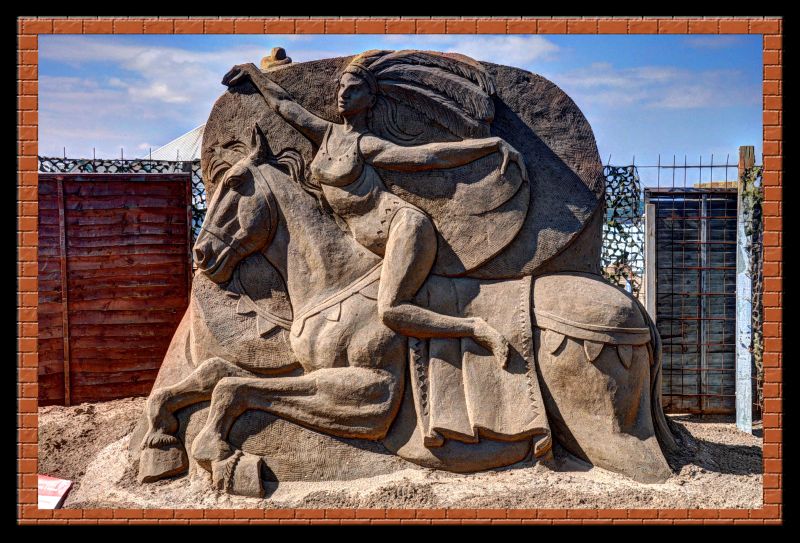 And yes, they really are just compacted wet sand, there is no framework of any sort inside.
This year's sand sculptures have been created by 17 artists from 9 different countries out of 5000 tonnes of sand.
There's more of my photos of the Sand Festival on my website here.