In April this year I visited the Kempton Steam Museum, this isn't the first time I've visited it's my third, but each time I never fail to be amazed by the size of the impressive pumping engines.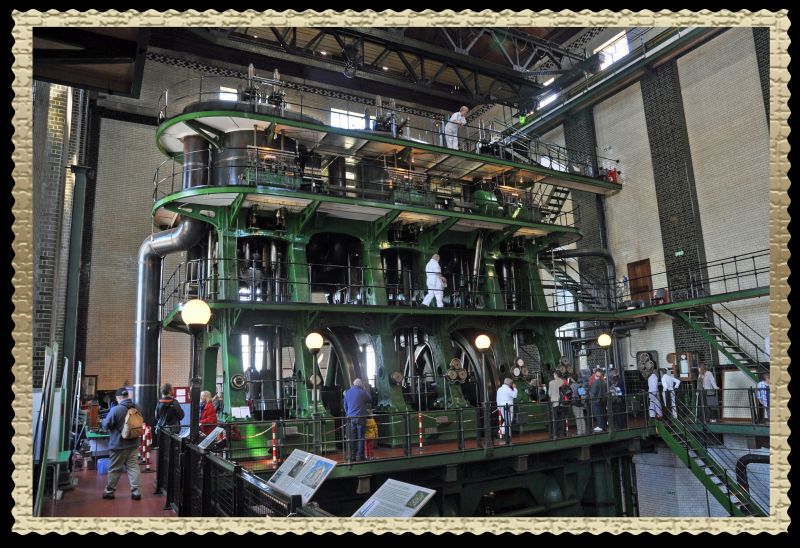 The museum has two of these fantastic machines which can be enjoyed in their original surroundings, indeed, at 62 feet high and weighing 1000 tons each there is no way they could ever be seen anywhere but their original location and that location, a magnificent Art Deco building, is worth a visit in its own right.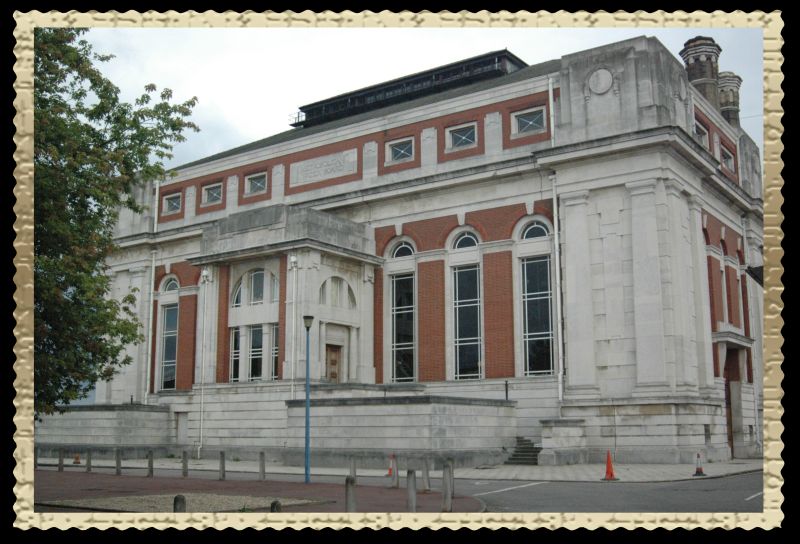 One of the engines has been restored to working order and is the world's largest working triple-expansion steam pumping engine, the other engine is kept as a static exhibit and on open days the museum arranges guided tours to enable visitors to get a closer look at the engineering than would be possible on a working engine.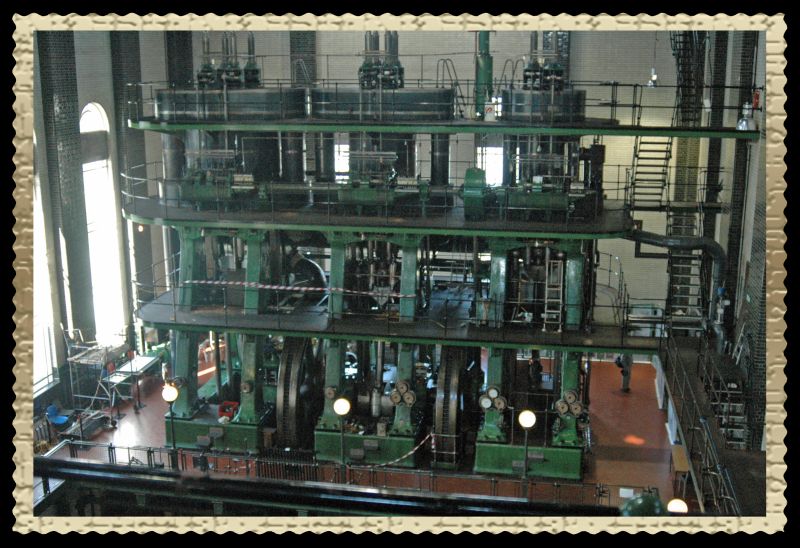 I have no head for heights whatsoever, but on my first visit I went right up to the top of the static engine and got some nice photos, while keeping a very firm hold of the railing with one hand and holding the camera with the other. It was an interesting experience, but not one I'd want to repeat!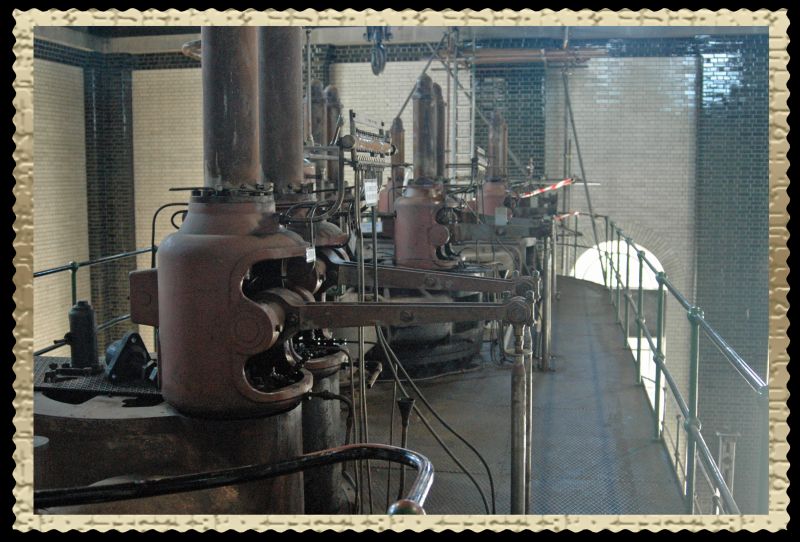 The engines were built by Worthington Simpson Ltd at their works near Nottingham and were installed in 1927. They were finally decommissioned in 1980, during their working lives apart from down-time for maintenance they worked 24 hours a day seven days a week pumping millions of gallons of water to homes and businesses in North London.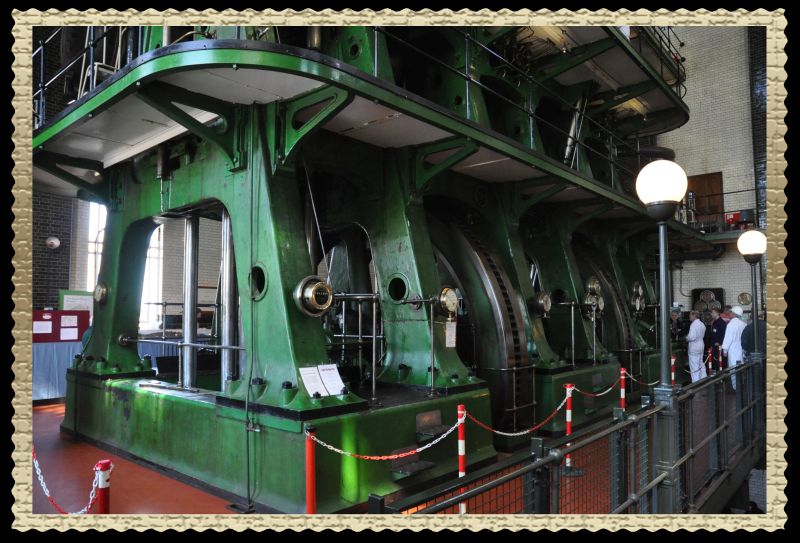 Coal for the pumping engines was delivered to a wharf on the river Themes at Hampton and transported to the Kempton site by a 2ft gauge railway which was completed in 1915 and dismantled in 1947. However, parts of the track bed still exist and there are plans to reopen part of the route as a passenger carrying heritage railway. To this end the Hamton & Kempton Waterworks Railway has opened a circular track to give rides behind their narrow gauge steam locomotive and no visit to the pumping engines is complete without a ride on the railway.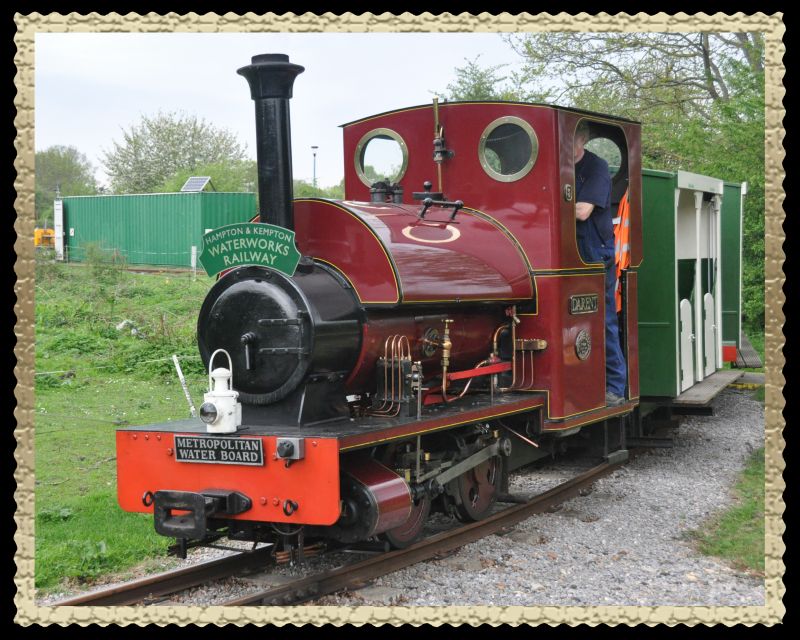 Watch the pumping engine in action.
This is the railway.