Here is another selection of my rather more unusual photographic creations.
First up is this HDR image of Great Western Railway 2-8-0 no.2807 at Cheltenham Racecourse station on the Gloucestershire Warwickshire Railway. Designed by the GWR's chief mechanical engineer G.J.Churchward and built in 1905 no.2807 is the oldest GWR loco in working order.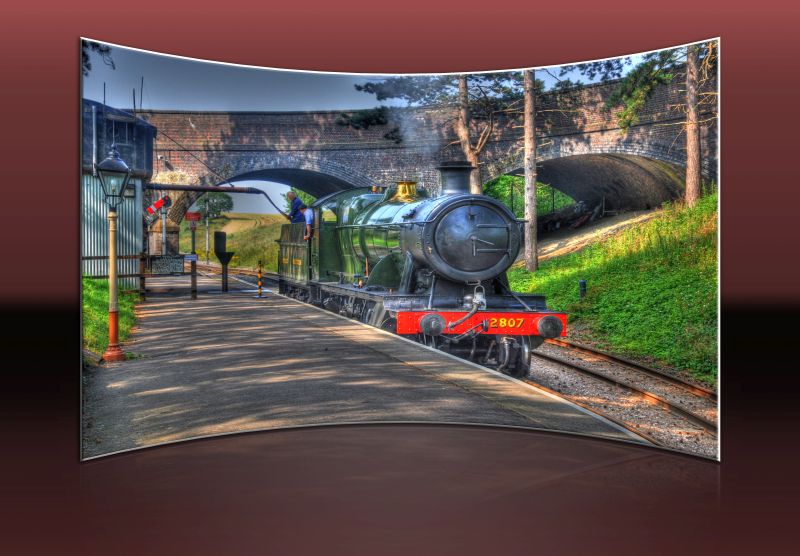 This jig-saw triptych of the grade 2 listed Battersea Power station was a little more complicated to produce than the previous picture. Once one of London's most well known derelict landmarks Battersea Power station is now the centre of a redevelopment project. From what I have read in various places the redevelopment project itself was a bit of a jig-saw puzzle to put together.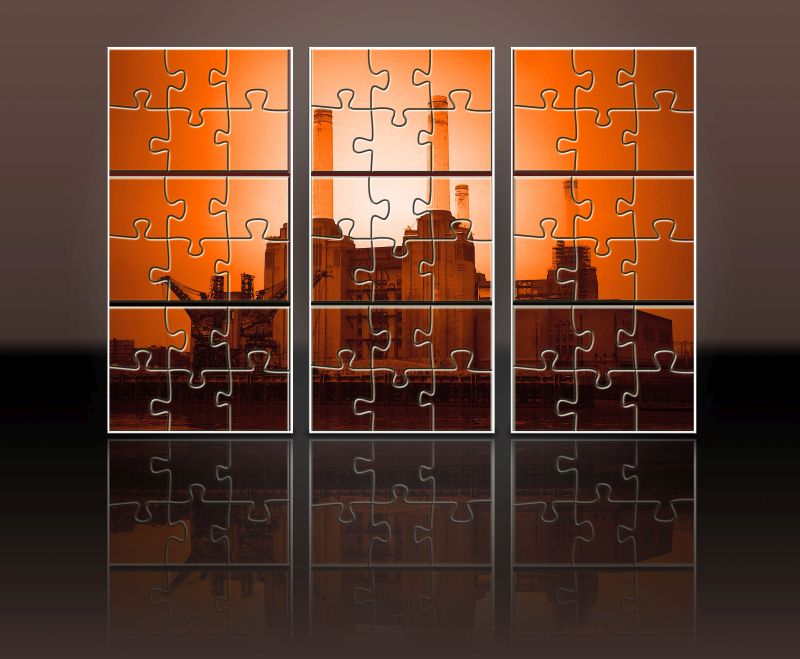 Fun with polar coordinates for this next image creates a very different view of Montacute House, an Elizabethan mansion in Somerset, was completed in1601.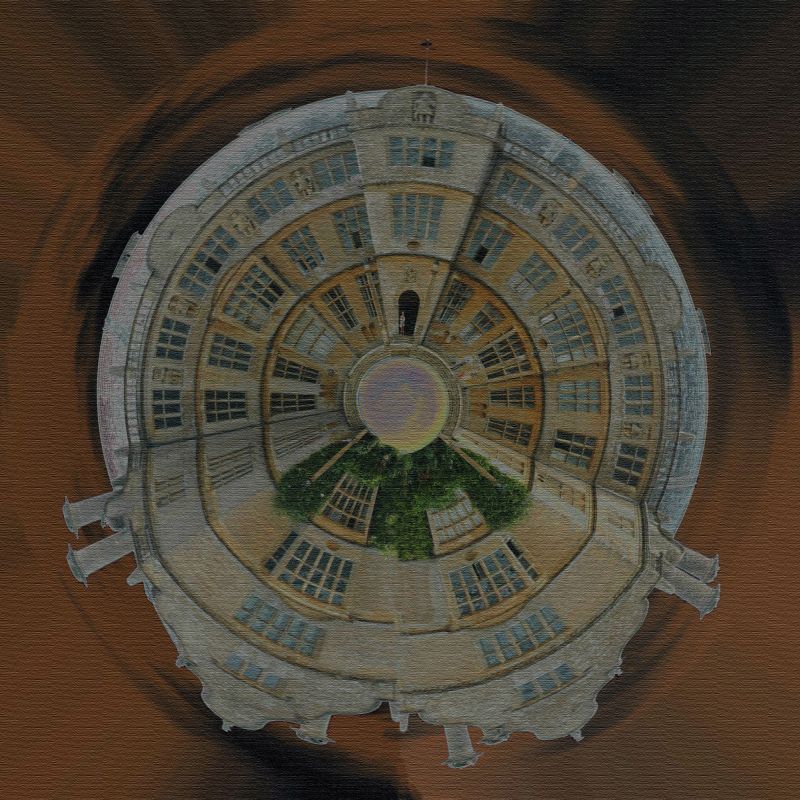 This image of B-17 Flying Fortress Sally B at Duxford has been processed in a line art or cartoon style. One result of this treatment has been the greater emphasis on the sky which gives the whole image a much more dramatic appearance.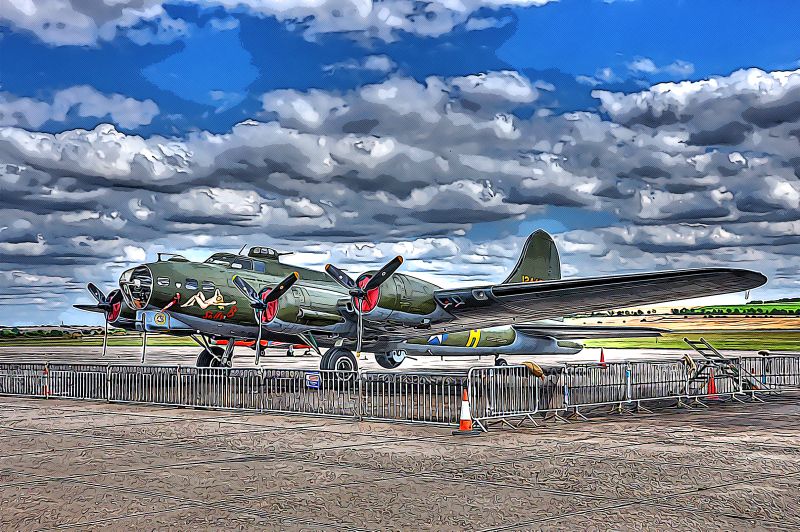 Another line art style image. This time of the beautifully restored GWR Sandford and Banwell station.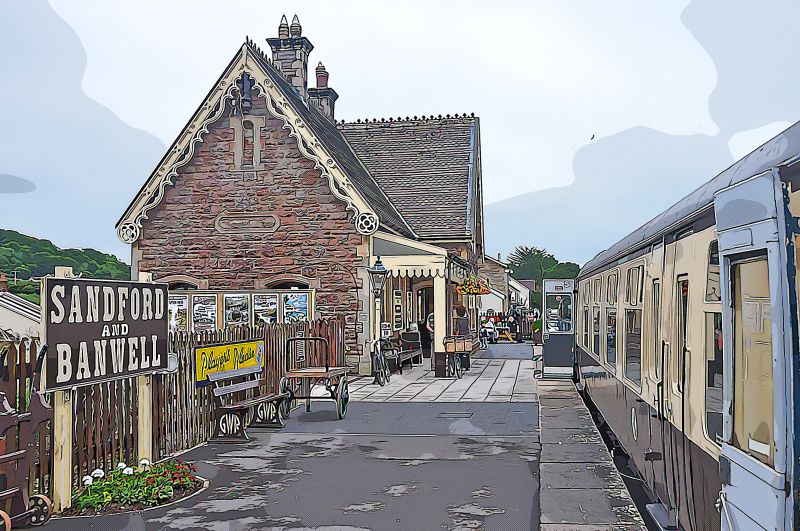 A digital kaleidoscope. The central image is the same simple pattern repeated seven times then surrounded by a lace style border.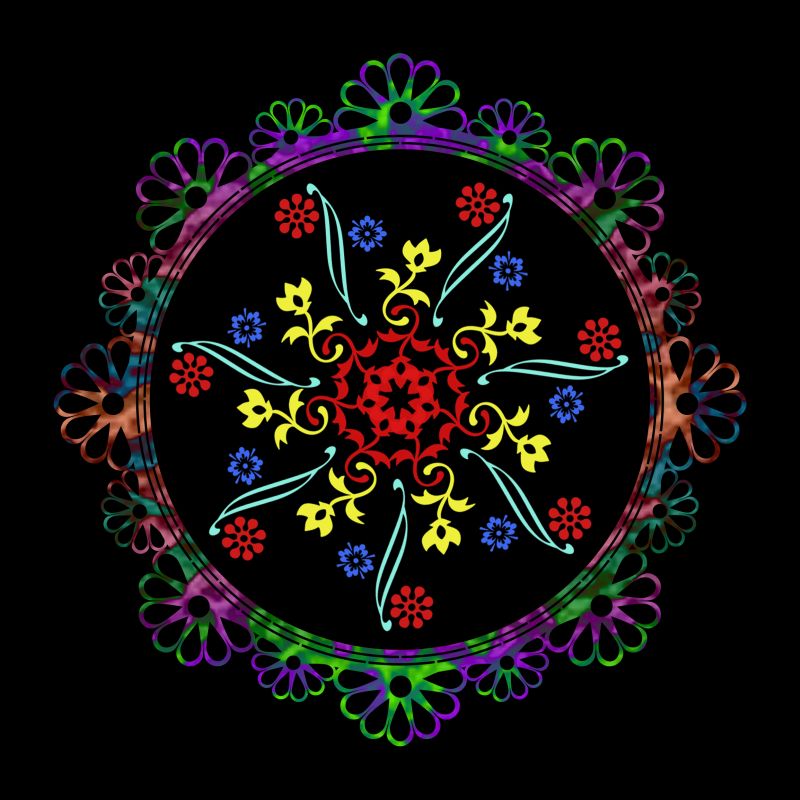 A chrome effect metalic lace surrounds this head-on photo of a Victor, one of the so-called V-Bombers, part of the United Kingdom's nuclear strike force the. The Victor, the Valiant and the more well known Vulcan were designed to carry nuclear weapons but could also drop conventional bombs. Thankfully, they were never called upon to carry nuclear weapons and were retired form service in 1982.