Sorry, cricket fans this post has nothing whatever to do with cricket, it just seemed an appropriate title.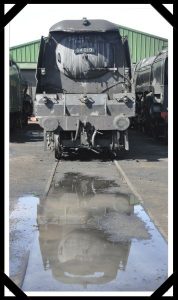 50 years ago on 9th July 1967 steam locomotives ceased running on the Southern Region of British Railways.  The once proud gleaming products of British engineering were towed away to scrap yards to be cut up.  Thankfully, many, and some would say not enough, escaped the cutter's torch so steam lives on on the many, many preserved heritage railways and 50 years on on the 50th anniversary of the end of Southern steam some of them held special galas to commemorate the date.
One such railway was the Mid-Hants Railway who fielded an impressive line up made up of SR Merchant Navy class no.35006 Peninsular & Oriental S.N.Co.  SR Battle of Britain class nos.34081 92 Squadron and 34053 Sir Keith Park.  Also taking part were LMS class 2MT no.41312, BR standard class 4 tank no.80078 and BR standard class 4MT no.76017.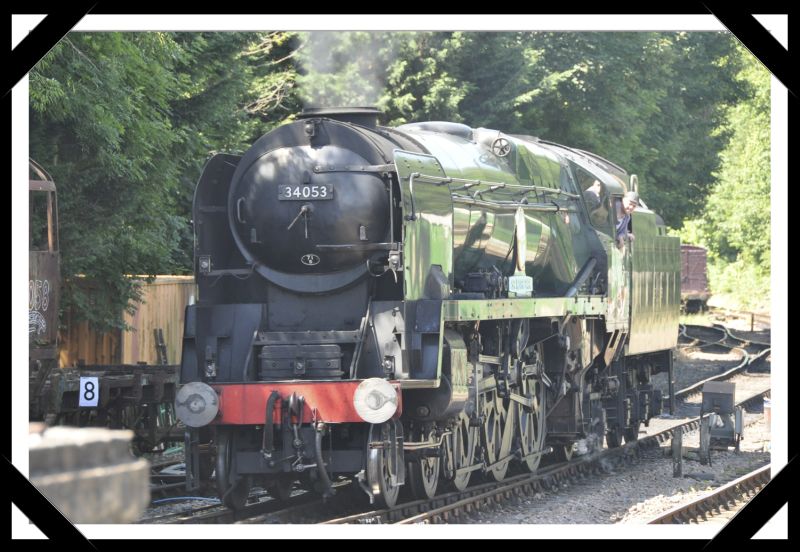 As this was an end of steam event class 205 DEMU Hampshire Unit (Thumper) no.1125 and class 33 diesel no.33053 also took part.
The railway staged a series of 'set pieces' in the form of special trains over the weekend these included recreations of the Bournemouth Belle, a Boat Train, an engineering train, freight train and a train formed only of brake vans.  On the Sunday there was a final set piece demonstration of the 33 towing away engines for scrapping.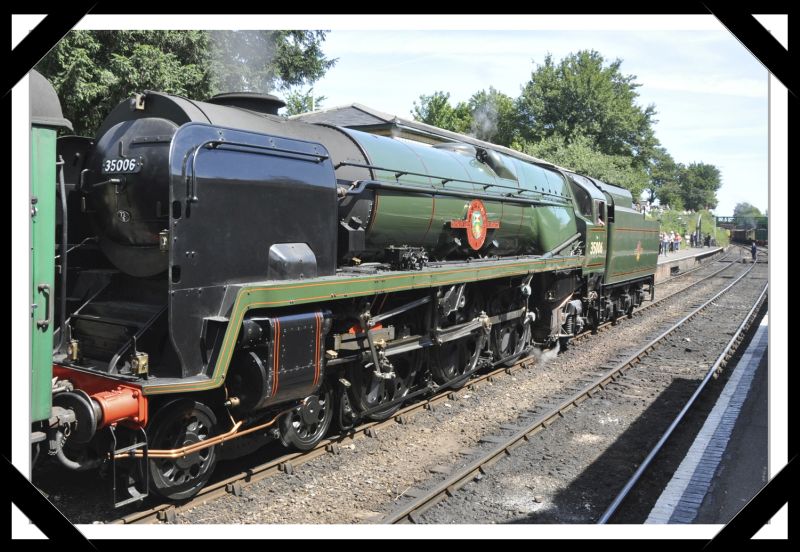 I visited the railway on the 7th & 8th of July, the 7th must surely be the hottest railway gala I have attended!   Regular readers of this blog will probably be aware that my preference in steam locomotives is for Great Western, but I have to say that the Southern Railway pacifics were very impressive, and the unrebuilt Battle of Britain 92 Squadron looked quite spectacular.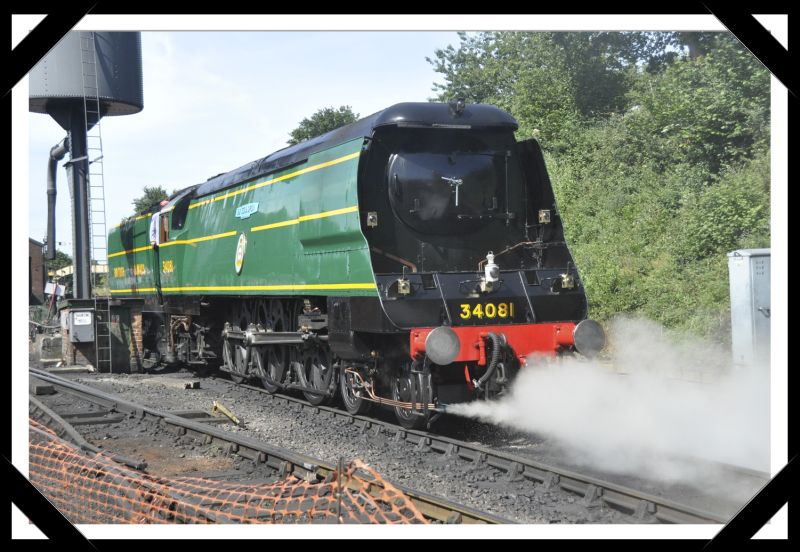 You can see more of my photographs of the gala here.