Most of my photographs are straightforward normal photographs, a record of the event I attended with minimal processing in Photoshop. But I also create some rather different images which could be described as creative, artistic or just plain weird depending on your point of view. This post is about some of those.
This first one is a fairly simple affair. The original is a photo of a US Navy F4 Phantom jet fighter, a classic, some might even say iconic, fighter aircraft. The original photo, while good lacked impact so I reprocessed it in a line art style which has resulted in simplifying the subject and by reinforcing the basic lines and shape of the aircraft creates what I think is a much stronger image.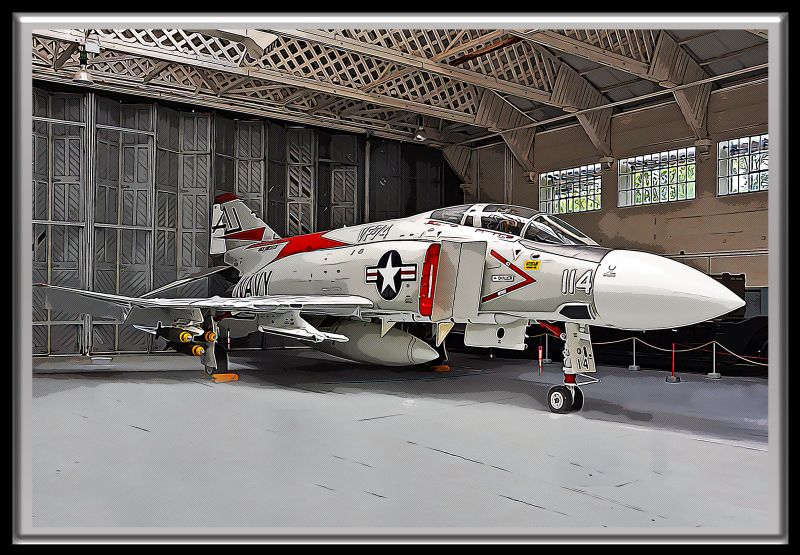 This next image is slightly more complex. The original colour photo of Black 5 no.45379 departing from Ropley station was quite a dramatic picture, but by reprocessing in a line art style and applying a strong sepia tint has added more dynamic impact to the picture.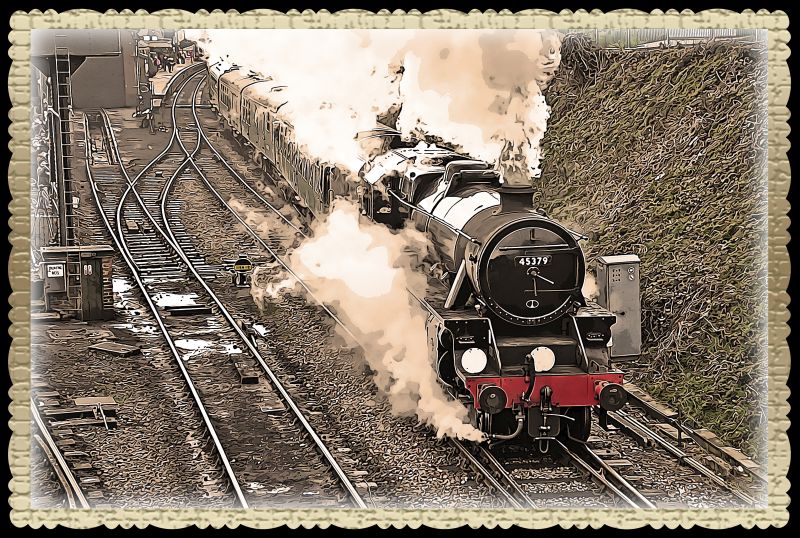 You may have seen one of those Chinese style paper fans with a picture printed on them, well here we have two such fans. The top one has the train printed on it while the lower one has the rest of the track on it.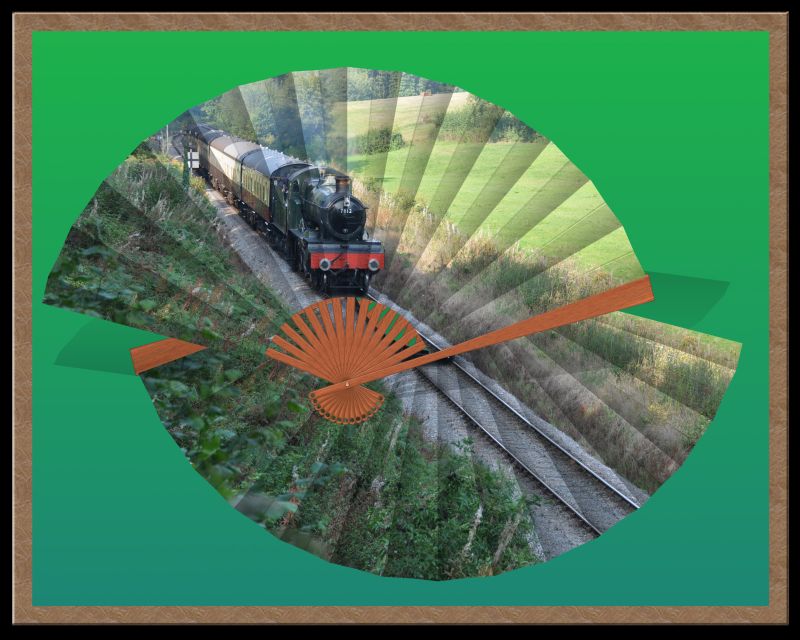 This next one is rather more abstract. A single image of a railway signal and locomotive headlamp repeated eight times to create a circular montage.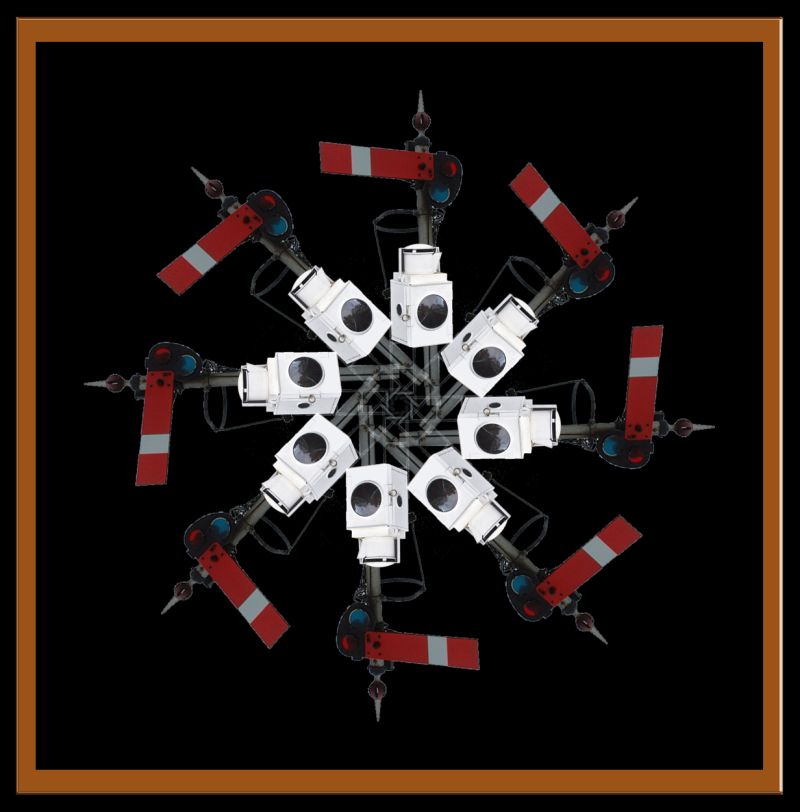 "How to rescue a totaly ruined photo" would be a good description of this image. The original photo was totally spoilt by lens flare from the early morning sun but by solarising the image and cutting and pasting the coloured buffer beam and nameplate from the original photo has resulted in the dramatic night effect image.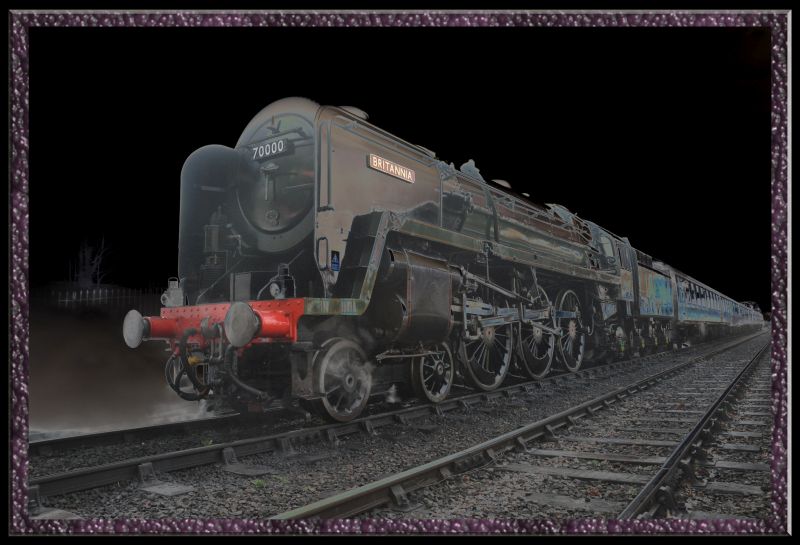 This last one is a total piece of whimsical fun. A starfield background with the Interplanetary Express traveling between the Earth and Saturn.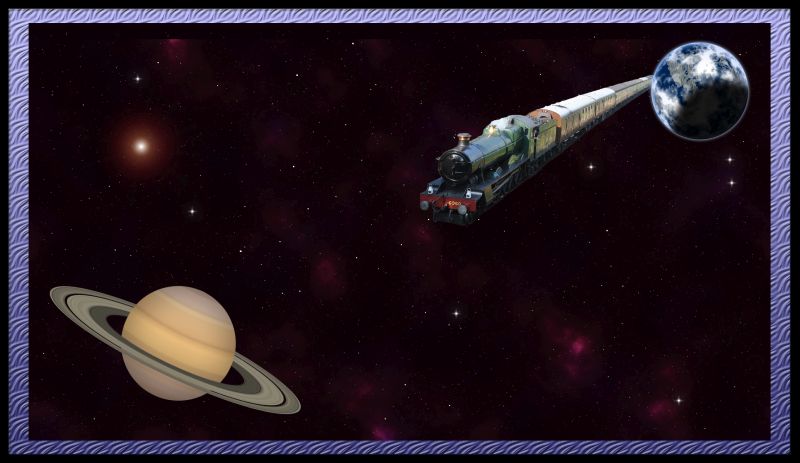 With the exception of Britannia at night all the photos were created in Photoshop Elements using the excellent Photoshop actions available from PanosFX.