From Sunday 11th to Sunday 18th of February the Ffestiniog Railway were exhibiting quarry Hunslet locomotives Hugh Napier and Velinheli in the ticket hall at Kings Cross station.
I went along on Wednesday 14th to see them and very nice they both looked, I took several photographs of each loco, which was a bit of a challenge with the display stands and interested visitors around them. I was able to get onto the footplate of Velinheli, and the first thing that struck me was how little space there was up there, I was told that when the loco was working in the quarries there would only have been one person on the footplate who would both drive and fire the loco.
Both locomotives were built by the Hunslet Engine Company to work on the 1 foot 11.5 inch narrow gauge railways in the welsh slate quarries.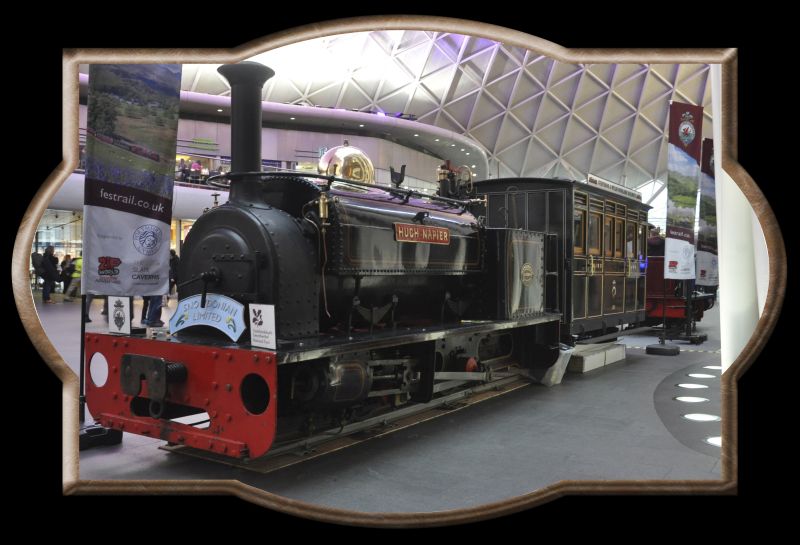 Hugh Napier is the younger, and larger, of the two and was built in 1904 and worked at the Penrhyn Quarries in North Wales. The loco is an 0-4-0ST and was restored to active service by the Ffestiniog Railway's Boston Lodge Works, the world's oldest railway workshop.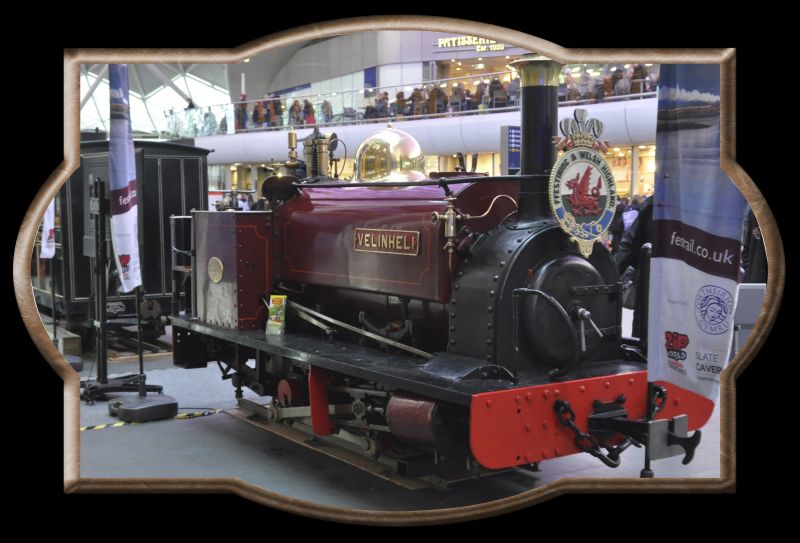 Velinheli is the oldest of the two having been built in 1886 and was the first of numerous "Alice" class 0-4-0ST Quarry Hunslet locomotives she spent her working life in the Dinorwic quarry at Llanberis in North Wales. Like Hugh Napier before her she will be visiting Boston Lodge for a major overhall and repair to restore her to active service.
My choice of February 14th to go to Kings Cross was not a random date, it was chosen because on that day the very much larger Britannia Class locomotive Oliver Cromwell was arriving at Victoria with a main line steam special. Victoria is only a short journey from Kings Cross on the tube and the opportunity to see three locos was too good to miss, although it has to be said that the walk from the Kings Cross station concourse to the Victoria Line platforms takes almost as long as the tube journey from Kings Cross to Victoria.