On Saturday 12th August three friends and I set out from London Euston on a voyage of discovery. Our journey started about a class 390 Pendolino unit, which was a first for me as I'd not ridden in one before.

Our first port of call was Birmingham New Street where we left the Pendolino and navigated our way through the streets of Birmingham to Snow Hill station, our target was a wall that is believed to be all that remains of the old Great Western Railway's Snow Hill station that was built between 1906 and 1912 and demolished in 1977.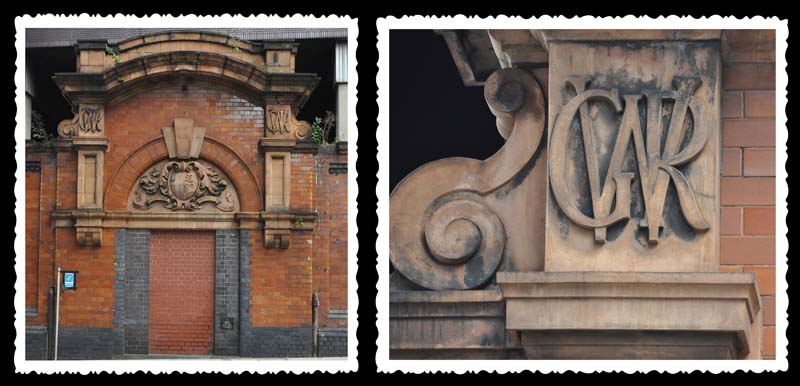 All that remains now is the wall in Livery Street which includes one of the entrances to the station and is complete with the GWR coat of arms.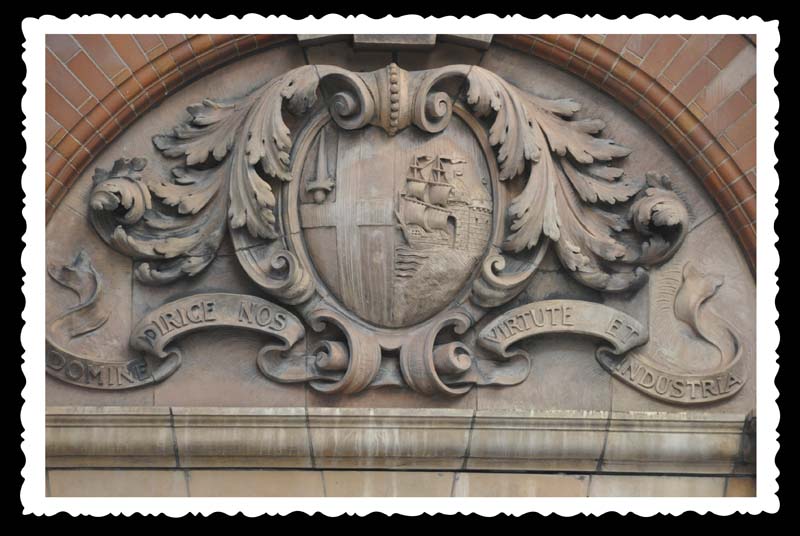 Having achieved our objective we boarded one of the Birmingham Metro trams and headed for our next destination, Wolverhampton station. This is where we encountered a problem, engineering works meant that the trams stopped two stations short of Wolverhampton.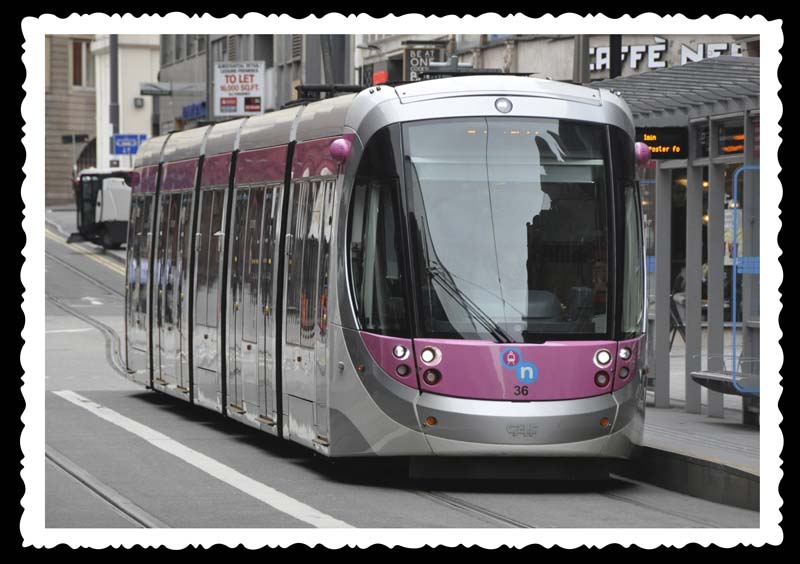 So having gone as far as the tram could take us we waited for the replacement bus service, and waited a bit more for the replacement bus service. Then, as is the nature of buses, two came along. The bus set off, and is also the nature of buses, it proceeded to follow an inverse-geodesic route to Wolverhampton.
After our little scenic tour we finally arrived in Wolverhampton and set about searching for our second target, the old GWR station, Wolverhampton Low Level. This station was opened in 1854 and was built jointly by the Oxford, Worcester and Wolverhampton Railway and the Great Western Railway as a broad gauge station, it was converted to standard gauge in 1869. In 1970 the station became a British Railway parcels depot and finally closed in 1981. The station building is a Grade II listed building and is now used as a hotel.

One interesting discovery was one of the platform canopies still surviving in what is now the hotel car park.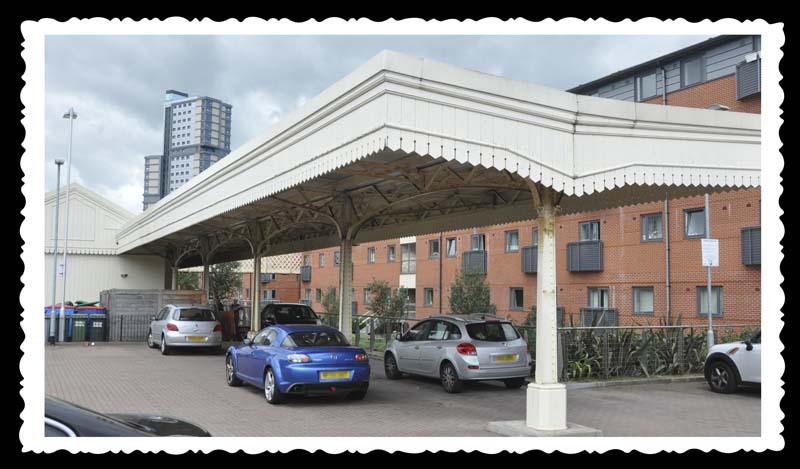 We then set of for our final destination of the day, Shrewsbury station. The first thing we saw as our train approached the station was the huge and impressive signal box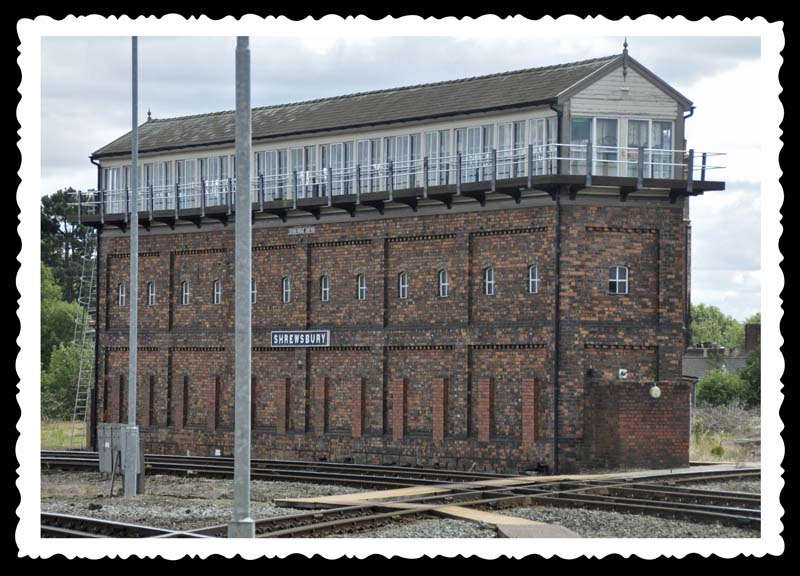 the second thing we noted was that the station retained its semaphore signals, an interesting mix of both upper and lower quadrant types and one of the signal gantries contained a curious mix of both colour light and semaphore signals.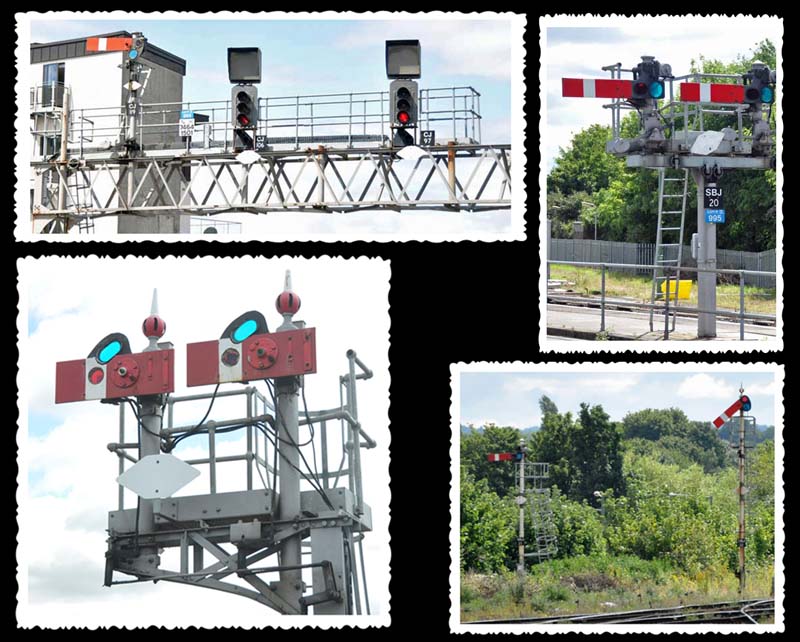 This station was originally know as Shrewsbury General and was built in 1848 and extended between 1899 and 1903, its platforms extend over the river Severn. It is now unsurprisingly a Grade II listed building.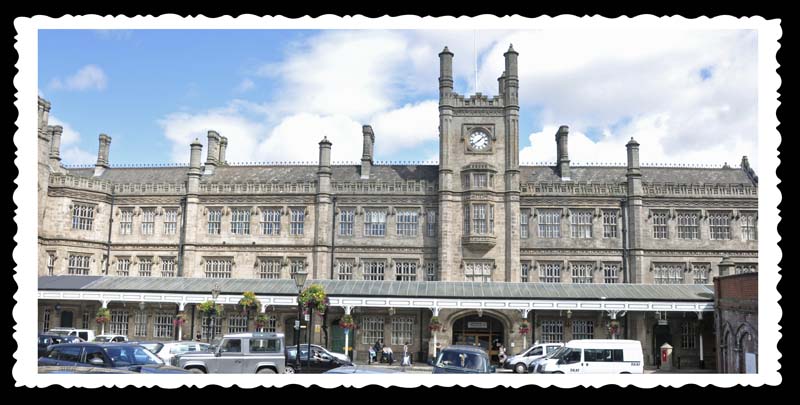 There is a large wall alongside platform 7 which separates the station from another platform. The wall was built to provide a screen for this other platform which was used to transport prisoners to and from the, now closed, Dana Jail which is next door.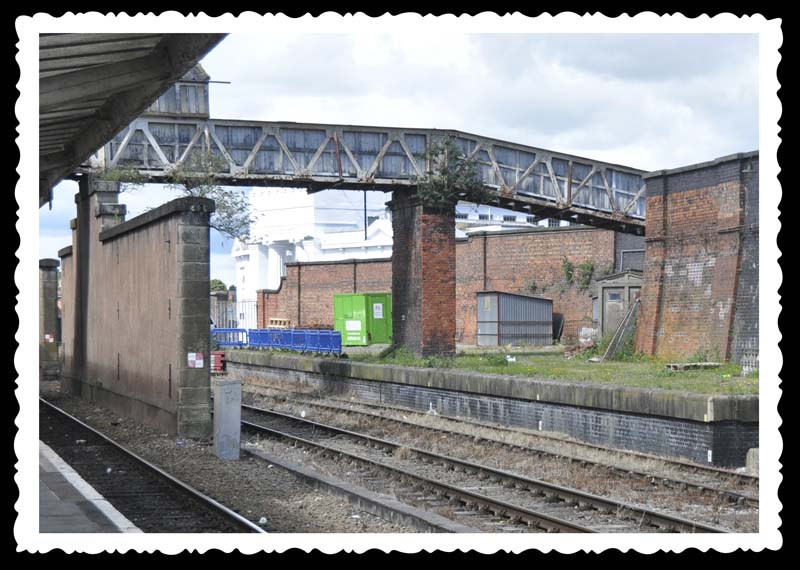 On platform 3 is this memorial plaque.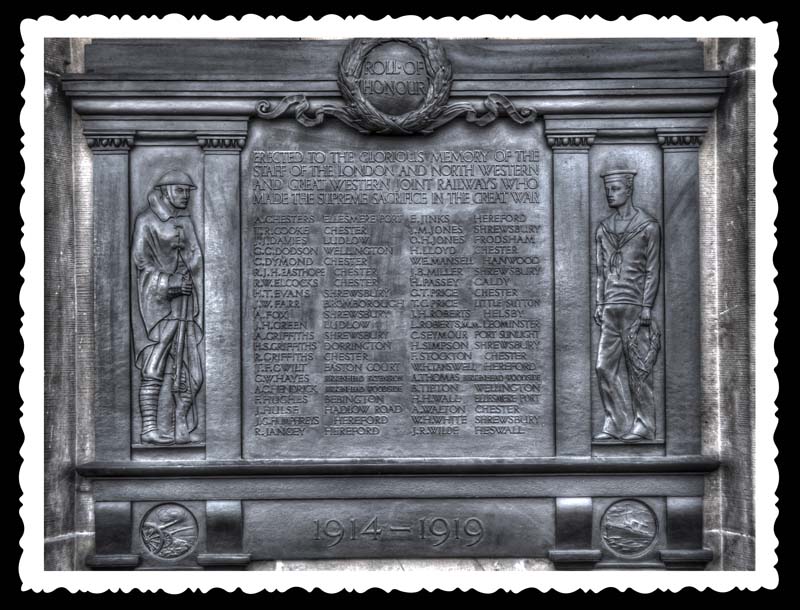 With all our objectives achieved we boarded a train to take us back to London Euston.
Some more photographs of Shrewsbury station can be found here.