Each year Weston-Super-Mare has a Sand Sculpture Exhibition where talented sand sculptors from around the world create amazing artworks purely from sand.  If, like me originally, you thought sand is just sand then you're wrong, the sand at Weston is of a special type that makes it perfect for creating sculptures out of sand.
I try to visit the exhibition each year to admire the sculptures and take photographs of them. When I was looking through my photos of this year's exhibition one sculpture stood out, it was a huge scene showing an astronaut emerging from his spaceship on another planet. This I felt was a perfect subject for a bit of creative imagery and these two picture are the result.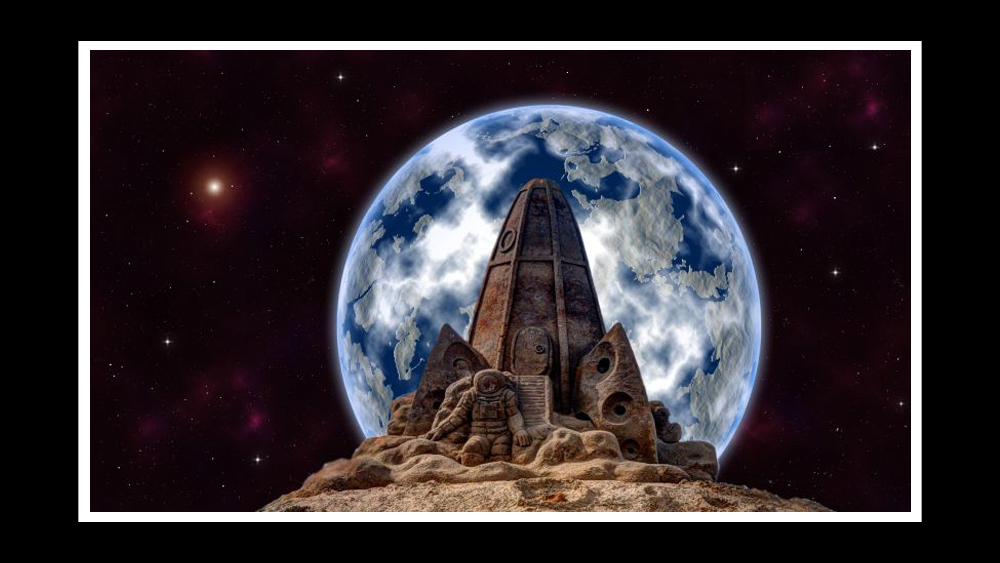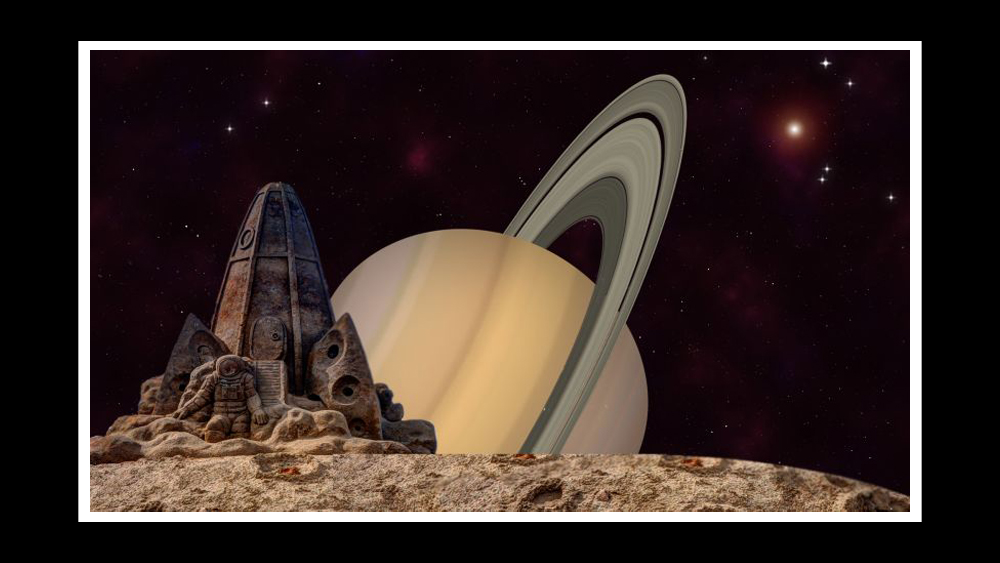 The starfield and planet backgrounds were created using the Cosmic action from the PanosFX website, which is a valuable resource for any user of Photoshop.  Then once the original background was removed the photo of the sculpture was pasted onto the new background and with a little bit of positioning and cleaning up the finished result is what you see above.
More of my creations using the sand sculptures can be found here.
Some photos of the sand sculptures can be found here.
The PanosFX website is here.