The railway line through what was later to become Whitton station was opened in 1848 by the Windsor, Staines and South Western Railway which in 1850 was absorbed into the London and South Western Railway which in turn was amalgamated into the Southern Railway in 1923.
In 1930 the Southern Railway carried out the extension of its third rail electrification and a new station was opened at Whitton. In 1948 the Southern Railway became part of the Southern Region of British Railways. Following the privatisation of the railways the station is now served by South West Trains.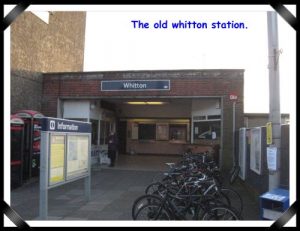 The station was a classic Southern Railway design and originally had no station building at street level, the booking office being on the up platform with the steps to the platforms being from the road bridges.
What appear to have been the original steps from the road to the down platform were revealed when the undergrowth was cleared in preparation for the work on the new station.  Sadly, this small piece of railway history was destroyed during the building work.
In the early 1970's the platform buildings with the waiting rooms, which in the winter months often had a coal fire burning in them, and toilets were still open.
But this state of affairs didn't last and the station slowly deteriorated and both the toilets and waiting rooms were closed and boarded up.  Subsequently attempts were made to smarten up the station, but these were mostly cosmetic and a coat of paint and new windows in the footbridge only disguised the general poor state of the station.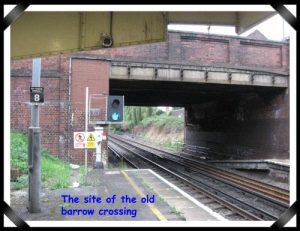 As built the station was in the middle of a track section and had no signals at the platform ends and in common with many stations it also had a barrow crossing which was under the road bridge, the barrow crossing was removed during track renewal work.
In 2012 the London end of both platforms was extended to accommodate the new 10 coach trains and in 2015 work stated on a major rebuild of the station that would give the station a new booking hall building and a new footbridge with lifts to platform level.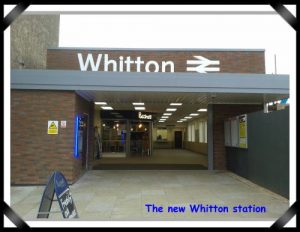 During the rebuilding work I took many photographs and from them I have created a short audio visual sequence to document the demolition and rebuilding of the station.  I hope you find it interesting.