Glastonbury.  Today the name is probably best known for its annual music festival, and possibly for having more New Age shops in its High Street than any other town in Britain. But that's not what this post is going to be about.
What we're going to explore is the imposing ruins behind the High Street, the remaining fragments of what was, in its day, one of the wealthiest and most powerful abbeys in Britain.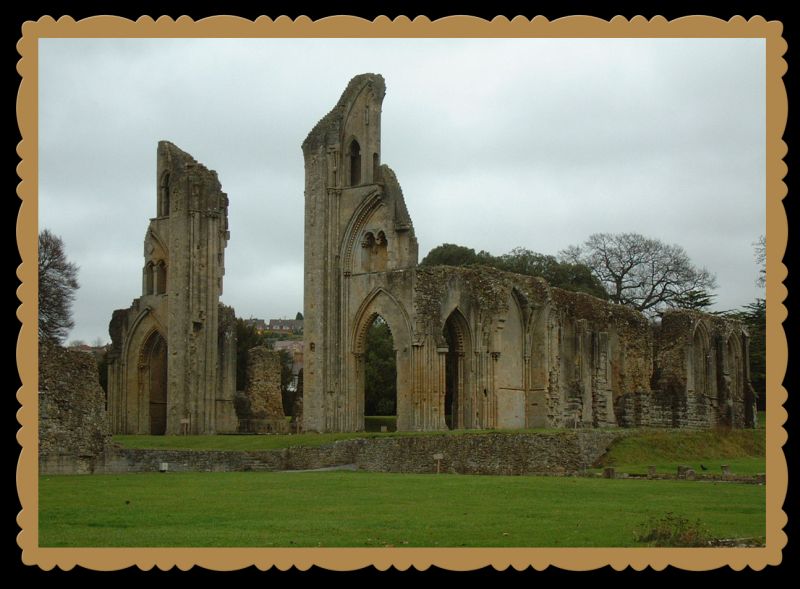 Its story starts somewhere around 670AD and in 688 work started on building the first stone church on land granted to the abbey by King Ine.  This Saxon church was extended, and then demolished and replaced by a much larger Norman church around 1100 complete with a range of ancillary buildings making up the abbey site.  Then in 1184 disaster struck and the abbey and the old church were destroyed in a great fire which also destroyed much of the abbey's possessions and relics.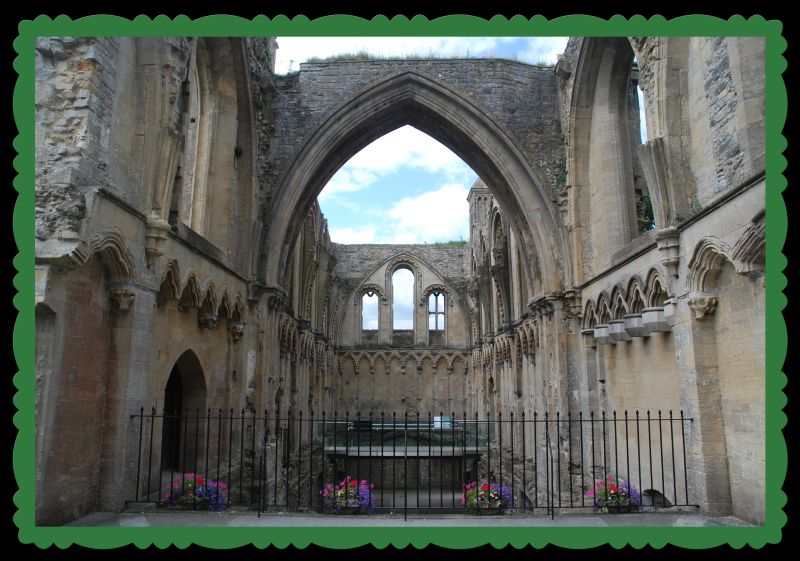 The Abbot and the monks wasted no time in starting rebuilding works aided by no less a personage than King Henry II who appointed his chancellor to be in charge of the rebuilding and by 1189, around the same time as King Richard I was leading the Third Crusade, work started on the Great Church the ruins of which are what we see today.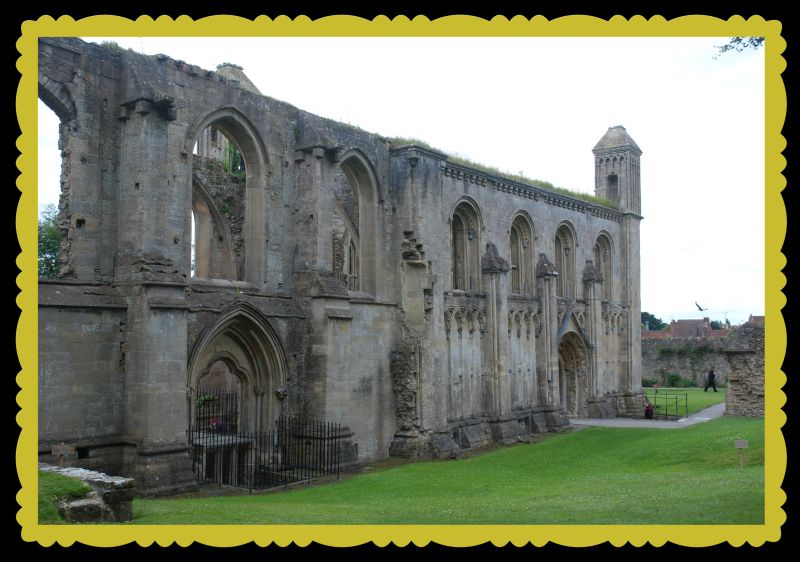 In 1191 while excavating in the abbey cemetery the monks found, buried at a great depth, a wooden coffin which reportedly carried an inscription claiming it contained the bodies of King Arthur and Queen Guinevere.  The bones of King Arthur were reburied in the abbey in 1278 in a black marble tomb at a service attended by King Edward I.   Some historians claim that the bones had nothing to do with King Arthur and that it was all just a publicity stunt to gain the abbey more funds for its rebuilding programme, but who now knows what the truth is.  When you stand in front of the sign and look at the place where the tomb stood it's not easy to dismiss it and walk away, the legend of King Arthur is as strong today as it was then.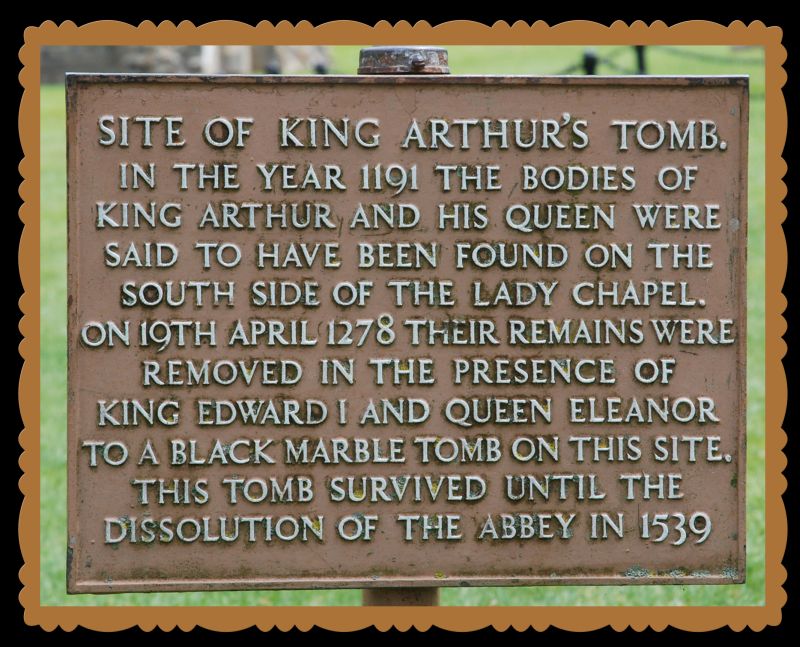 The Great Church was consecrated in 1213 but the construction of  new extensions, additional facilities and various remodelling projects continued for the next couple of hundred years.  But things didn't go on forever, and the end came in 1539 as a result of the Dissolution of the Monasteries under King Henry VIII.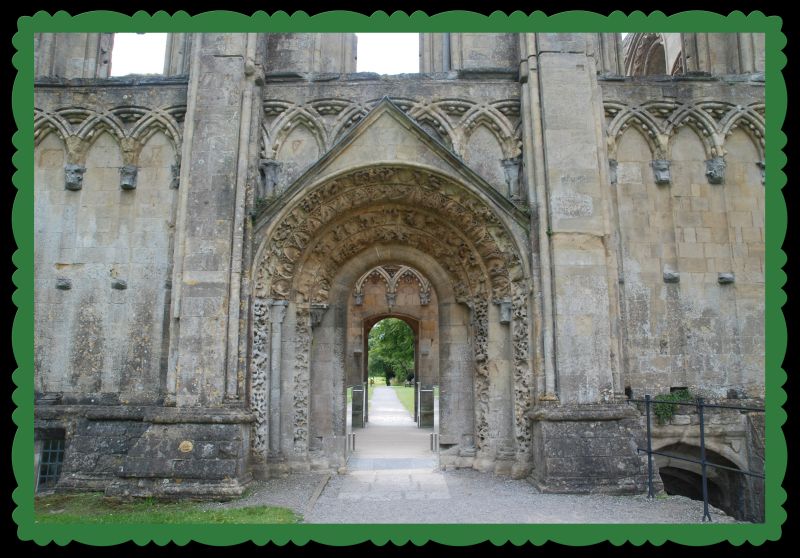 The abbey today is a grade 1 listed building and scheduled ancient monument. The abbey is connected with more myths and legends than any other abbey in England and for many centuries has held legendary status as the earliest Christian foundation in England.
Some photographs of one of my visits the abbey can be found here.