Shillingstone station lies between Blandford and Sturminster Newton stations on the line from Evercreech junction to Wimborne. The station was opened 1863 by the Somerset and Dorset Railway although the station was built by the Dorset Central Railway.  It is the last surviving Dorset Central Railway station and as such is important from both architectural and historical perspectives.
Shillingstone station was an important passing place on this single line section and had one of the longest such passing loops on the section between Templecombe and Blandford. There was a siding at the end of the passing loop on the down side, to the south of the station, which could accommodate a 14 coach train.
The station had a small goods yard with a cattle dock and small goods shed, the station also had a signal box which controlled the loop, siding and the yard.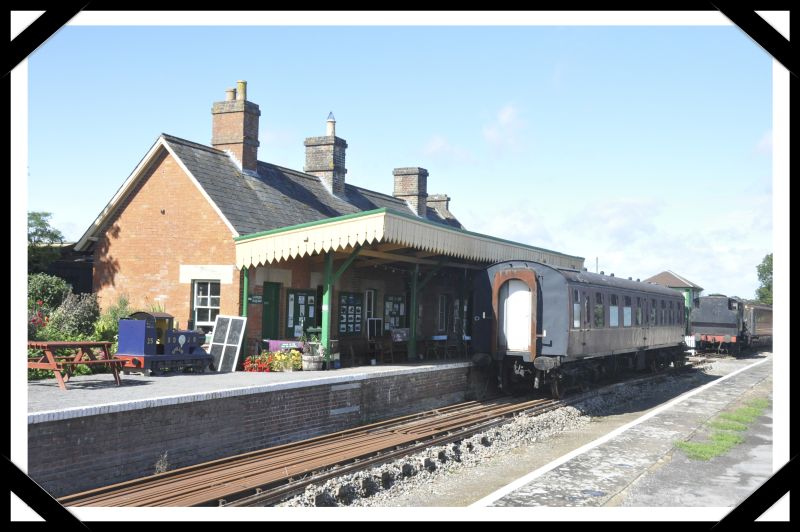 The station building is on the up platform, the much longer down platform had just a small platform shelter. The main building has a large and ornate canopy, which is rather unusual for such a small station, this is the result of the station being used several times by King Edward VII who used the station on his visits to Lord and Lady Wolverton at nearby Iwerne Minster House, the railway company no doubt thought that the royal personage would require shelter from the British weather.
Initially services were provided by the London and South Western Railway then in 1875 the Midland Railway and the L&SWR had a joint lease of the line and formed the Somerset and Dorset Joint Railway.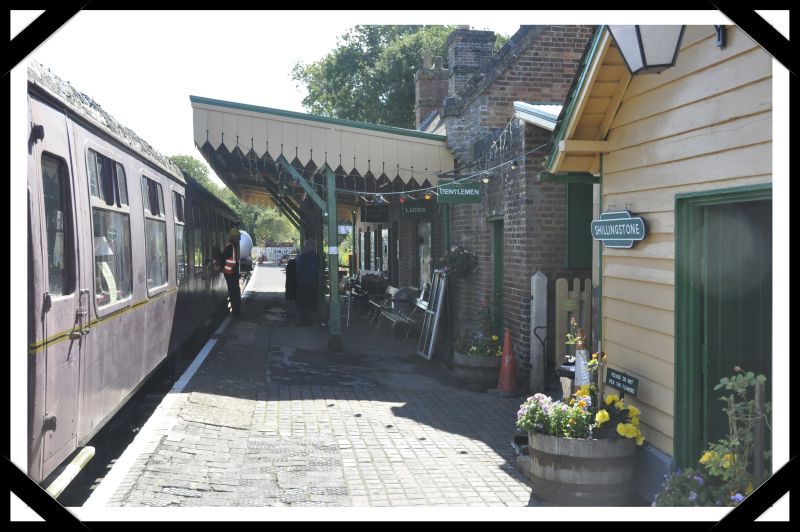 When the railways were nationalised the station became part of the Southern Region of British Railways. The station was closed in March 1966, a victim of the infamous Beeching Axe. The track was lifted shortly after this and the down platform shelter and signal box were demolished, but thankfully not the main station building.
Today the station lies hidden behind an industrial estate and if it wasn't for the signpost pointing to it from the main road visitors would have a hard job finding it. The North Dorset Railway Trust has reopened the station and rebuilt both the down platform shelter and the signal box. The station buildings now house a cafe, shop and an interesting museum. The trust has also re-layed a short section of track on the up platform side. On the up platform the Trust's volunteers have created an attractive and well maintained garden.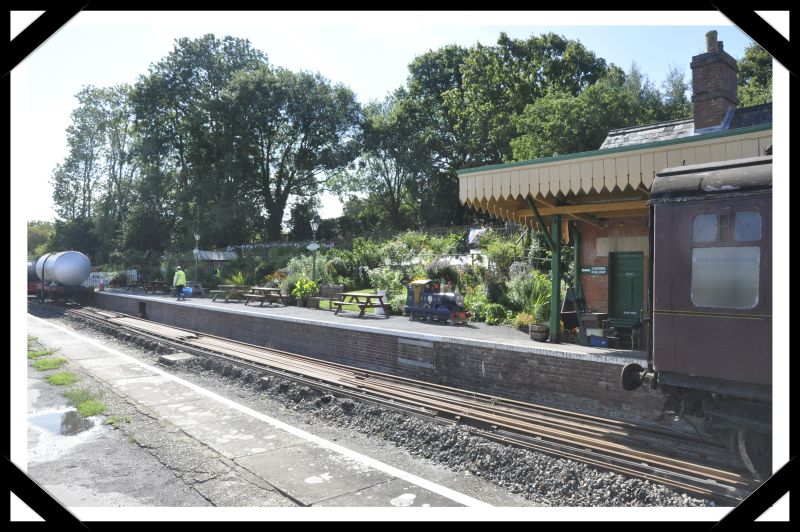 Shillingstone station is well worth a visit, there is a small car park on-site and when this is full visitors are asked to follow the signs to the public car park and not park on the industrial estate's land. The station is normally open on Wednesdays, Saturdays and Sundays.
Photographs of my visit the station can be found here.